I have intermittently put in time to study on this emerging cultish fad that the internet is progressively putting a Death knell to everything "Intermediary" and the Life Insurance Agent is the pet target.
But the facts on the ground separating myth and the truth, they are but far in between.
In Malaysia, Malaysians are not ready to buy Life Insurance Online yet, as the below Chart would suggests: –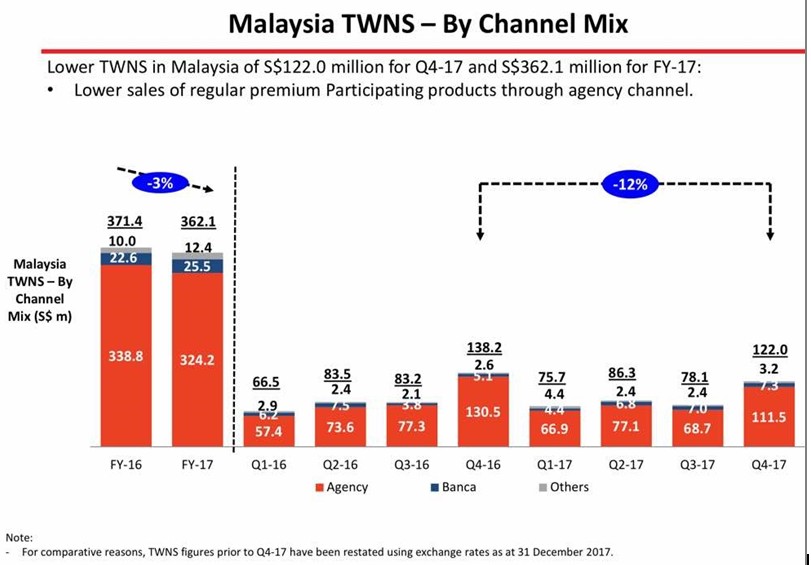 The entrepreneurs here are not short in trying. Online options to cut off the middle men have been bandied out for ages, with the few sites like Ringgitplus (https://ringgitplus.com) looking for better rates, and the more hilariously named Fatberry recently (the name suggests forward looking, technopreunery approach to an otherwise traditional product – it worked for Apple, so having a strange name can be effective).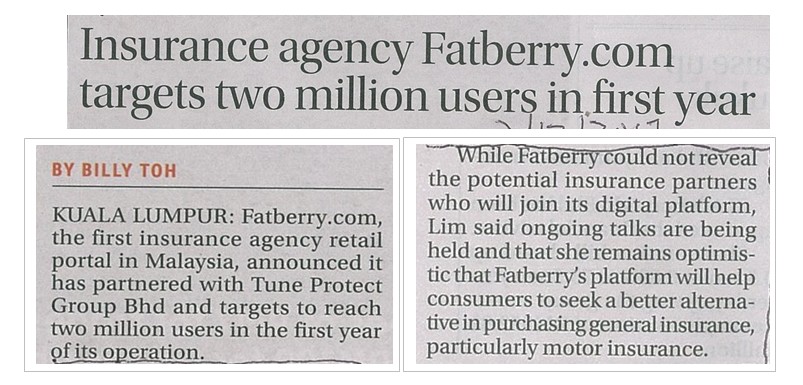 Many more are expected to cash in on this fad, largely perhaps inspired by the recent trio of Amazon, Berkshire Hathaway and JP Morgan bringing together the relentless retail tech giant of innovation, the integrity of the Oracle of Omaha and America's largest Bank – this trio will enter the dominion of Health Care (and Insurance). Firstly to benefit their 3 Companies Employees and Family (1.2 Million of them) and then potentially "all Americans".
They are cutting out the thick layers of intermediaries milling about between a patient and a healer (Hospital, Doctors, Insurers, Administrator, Sales Guys, Clerks, Managers, etc., etc., etc.) [Source: TIMES 12/02/2018 The View page 13]
It is a horrendous exercise. Even the US Government since 1948, under President Truman has still not succeeded with now the repeal of the Obamacare, the Health Care Industry is still looking for the right fit.
I believe the trio can make it happen and that platform they will create like Amazon, you would then experience the technology like "One Click".
But it will be many years before this can be possible here, quoting Jeff Bezos Amazon Founder: – "this Blueprint requires talented experts, a beginner's mind and a long-term orientation".
Presently we sorely lack all these.
As an illustration , the online service, in comparison to the more 'traditional' way:x
| | | |
| --- | --- | --- |
| | Website | Great Eastern Life (Agency) |
| Sum Assured | RM 500,000 (Maximum) | RM 500,000 (Unlimited – up to 50 to 100 Million) |
| Annual Premium | RM 6,505 (up to age 80) | RM 44,950 (up to Age 87) |
| Saving Returns on Maturity | NIL | RM 780,000 |
| Coverage | Natural Death and only 4 Critical illnesses | Natural Death and 36 Critical illnesses |
| Underwriting | YES | YES |
Hence, if you look at the above, both are still the "Brick and Mortar" business model.
This being so, the Agency Channel can afford advice, discussions, negotiation, compromises, personal customization and services [When after the Sales, I represent you. I don't "represent" the Company].
The vision of the triumvirate of Jeff Bezos, Warren Buffett and the banking behemoth JP Morgan Chase to cutting off the layers for this "one click" experience can be visualized sooner. But for now we have only talents all but contrary to the likes of these 3 Legends – hence, it might take a long long time here for things to happen before we could ever expect the "one click" experience of buying Life Insurance.
Meanwhile, we can expect the Agency to continue to dominate the distribution channels for many years to come.
If you have questions on anything dealing with your insurance policies, drop us an email at life2u@lifeinsurance2u.com and we will get back to you immediately!