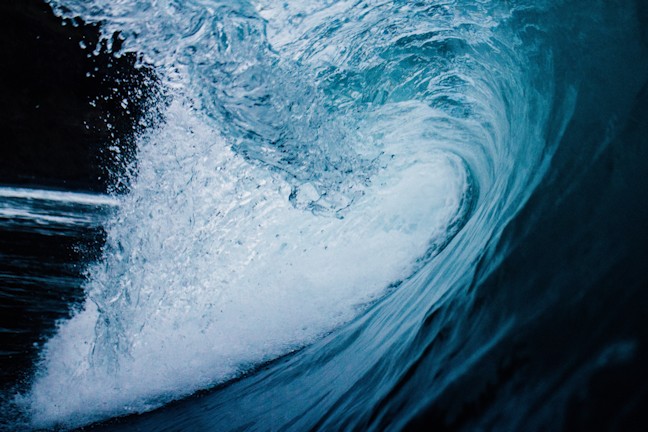 Disruption: In business theory, a disruptive innovation is an innovation that creates a new market and value network and eventually disrupts an existing market and value network, displacing established market-leading firms, products, and alliances. (Source: Wikipedia)
Technical or digital disruption is occurring in every single industry. Whether you are aware of it or not, it's happening. Some of it are ripples, while some disruptors completely change the landscape of the entire industry (think Uber, Grab, AirBnB).
Insurance, for better or worse, is going through an evolution, rather than a revolution. The industry is evolving to a point where areas like distribution, changes in engagement models between agents and clients, compliance and regulatory requirements, risk management are all evolving and agencies and insurance companies have to catch up or give up. By large, these were ripples of warning, rather than waves crashing down into the status quo of the industry.
Perhaps, something more than a ripple in the industry occurred, and this epic drama has its beginning in January 2018.
These demi Gods, Jeff Bezos (The Richest Man in the World), Warren Buffett (Berkshire Hathaway, the most successful Investment Company) and Jamie Dimon (J.P. Morgan, the Largest Bank in US) formed a joint Healthcare Venture known as "Haven" headed by CEO Atul Gawande a Surgeon and Researcher.
With their vast financial resources, Haven attempts to link experts in Finance, Hospital Administration, Physician Practice backed by technology solutions that will provide US employees and their families with simplified high – quality and transparent health care at a reasonable cost.
Haven (Amazon, Berkshire Hathaway and J.P. Morgan) will start with their own employees (1.2 Million) first and within 2 or 3 years, the Haven System could set the standard for all employees, both large and small, especially if they bond together into healthcare alliances to gain clout. [Reference to link: https://www.cnbc.com/]
The objectives are to work with Clinicians, Insurance Companies and Pharmacies to improve the overall healthcare system by creating new solutions to change systems, technologies, contracts, policy and whatever else impacts better healthcare.
That is as far as in June 2019.
Meanwhile, on the other side of the Pacific Ocean, a "wild" new Health Plan from Jack Ma's Ant Financials "Xian Hu Bao" was introduced in October 2018 and by today 65 Million members have subscribed for it.
Jack Ma is probably the first person to put into contract the pull factor of claim as the first narrative of an Insurance Policy without the need to sacrificing the all imperative "immediate gratification" to paying premiums.
In this crowdfunding technology, the members do not pay until a claim happens amongst the 65 Million Policyholders. This highly successful crowdfunding instrument has turned the Life Insurance Critical Coverage Policy upside down and had dismantled old order of all Insurance Principles by putting claims as the prime mover to Insurance Ownership.
ANT Financial and others are creating the online collectives and are beating each other with pricing and so far Ant Financial with its juggernaut online power is upending everything with zero premium until a claim happens and Ant Financial is paid 8% from every payment made.
This is the supreme format of pooling Insurance Cover. 6 sen for each claim in the pool of 65 Million and as the pool gets larger, the deduction could be 1 sen for each payout of claim!!!
This amazing concept of putting claim first as the pull factor of the Insurance Industry is only beginning.
What it will eventually turn out to be is left to be seen not in a few years but in the next few months.
Those of us in the industry can sense the wheels tumbling as we head into this coming decade of the roaring 2020s. The world is indeed not just getting smaller, it is getting desperately quicker. Those without innovation and who cannot handle evolution or revolution will be left behind. Where do we see ourselves as we enter the final 6 months of this decade?
Drop us an email at life2u@lifeinsurance2u.com if you have any queries whatsoever on your policies and we will provide you an immediate insight to them!